IMPACT: A Foresight Game is a serious board game that teaches you to think critically and imaginatively about emerging technology and the future of society.
Designed by the foresight strategists at Idea Couture, IMPACT invites participants to take on professions of the future and navigate change in order to achieve their character's preferred future state.
Through playing the game, participants will:
/ Learn the basics of futures thinking including some of the key terminology
/ Learn about the latest advances in science and technology (neurotech, nanotech, artificial intelligence, IoT, biotech, robotics)
/ Practice thinking about how these emerging technologies could evolve and the various ways they could influence society
IMPACT is best played with 3-6 players and lasts 60-90 minutes.
Impact from Idea Couture Inc on Vimeo.
IMPACT: A Foresight Game is used within the Government of Canada to train policymakers to think critically and imaginatively about the future implications of emerging change. IMPACT was originally developed in collaboration with Policy Horizons Canada. The game's narrative content is based on Policy Horizons' report, MetaScan 3, which explores how disruptive technologies may shape the economy and society.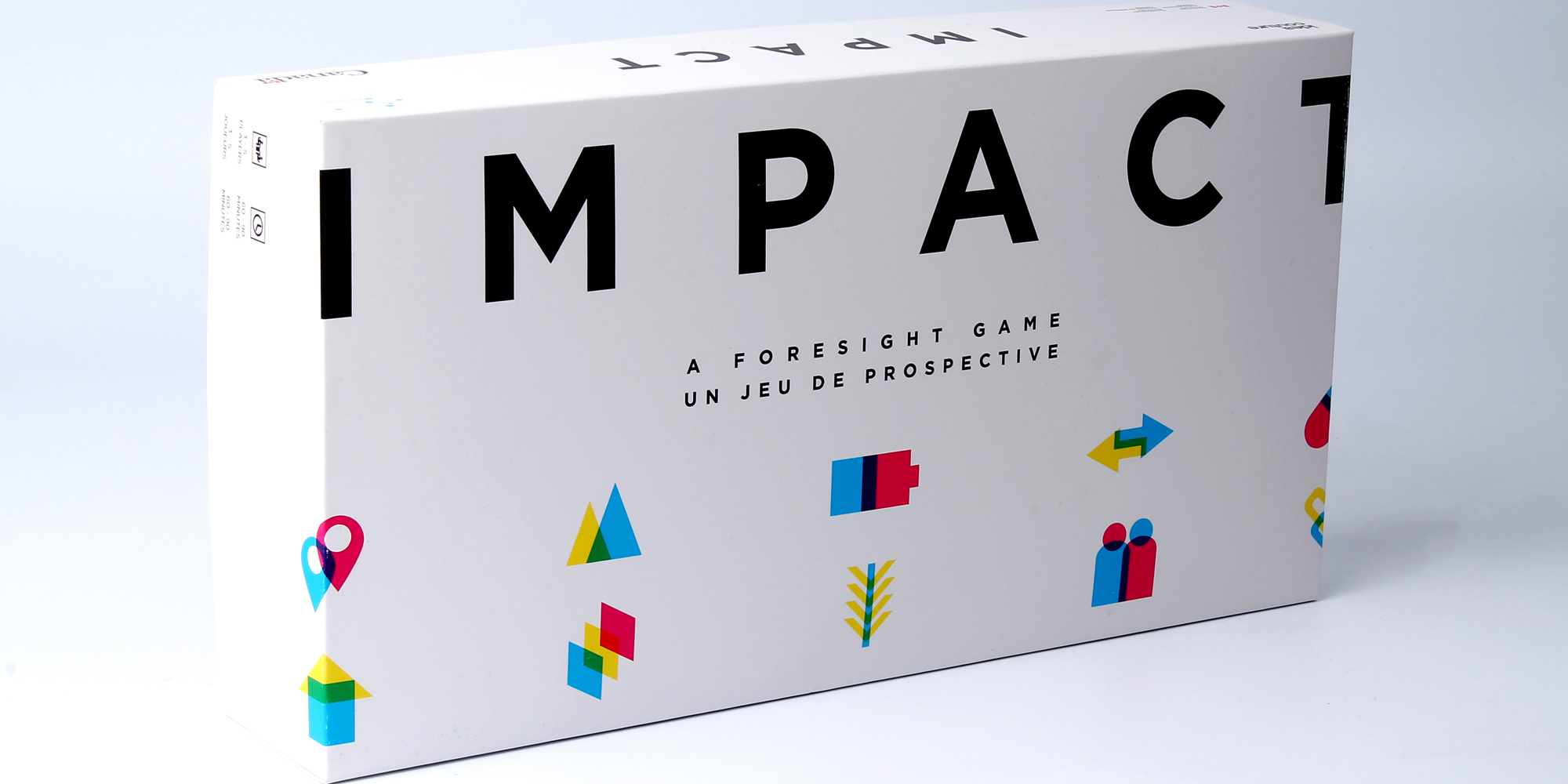 Order IMPACT: A Foresight Game