Navigate a fast-evolving landscape
Let's redefine what's possible
Discover how generative AI will reshape your industry and learn how to get started with your own deployment in these practical and insightful sessions from our experts.

Quick wins to help businesses self-fund the journey to long-term value with generative AI
Join leaders from the communications, media and technology industries for an executive round table to discuss how to generate quick wins and long-term value with generative AI.
The next frontier: Leveraging generative AI for exceptional experiences
Join leaders for an insightful breakout session focused on the untapped potential of generative AI in the retail, consumer goods, travel and hospitality sectors. In a world where customer experience is paramount, learn how not only can AI automate, but it can also humanize and elevate your service offerings. Discover case studies that reveal how these technologies are relieving employees of routine tasks, allowing them to focus on creating memorable experiences for customers and guests. This session will feature expert speakers, interactive discussions and actionable insights for business leaders seeking to innovate and excel in today's competitive landscape.
AI integration and adoption: Setting up the BFSI workforce for success
Interest in AI is at an all-time high, with business leaders, front-line staff and consumers pondering where AI will take the banking and insurance industries. The challenge is converting enthusiasm and curiosity into productive action. In this session, we'll explore the practical next steps required to prepare today's knowledge workers for an AI-driven future.
Leveraging the full power of data/AI—and striking a balance between digital transformation and cost-efficiency—for manufacturing, logistics, and utilities companies
Join business leaders to discuss:
Impact of AI/automation: improving delivery of service to clients—better, faster, cheaper
Making sense of data when it's spread across multiple ERPs and systems
Zero-cost transformation:  the intersection of digital transformation and cost efficiency
The imperative for collaboration across the healthcare value chain fueled by generative AI
How collaboration across the entire healthcare value chain can improve consumer/patient outcomes through reimagined processes and the application of generative AI and LLMs.
Humanizing technology in life sciences
How technology can help humanize processes across the life sciences value chain: from discovery and development, to manufacturing and commercialization.
Accelerating business transformation with technology
Join us for a series of pragmatic sessions showcasing how businesses can supercharge performance, reduce risk and take advantage of opportunities in the new era of AI. Our experts will demonstrate how enterprises can achieve impactful results by combining AI with cloud transformation, automation, data modernization and modern business process services. Sessions will include:
Practical discussion of how enterprises can transform complex applications and use modern engineering and hyper automation to become more efficient and future-ready with the hybrid and multi-cloud.
Learn how enterprises can reimagine how they work by identifying greenfield projects and accelerating results through the application of AR, VR, robots and AI.
Embark on a game-changing journey to reshape your enterprise data landscape. From transforming legacy data estates to be generative AI ready ecosystems to instituting a fiscally responsible usage culture—discover how frontier technologies can drastically reduce operational costs. 
Explore how omni-channel customer support is transformed through generative AI, and how enterprises are embracing the change today.
Learn how enterprise integrations can accelerate growth by creating seamless and composable business strategies driven by an API economy in cloud and SaaS environments.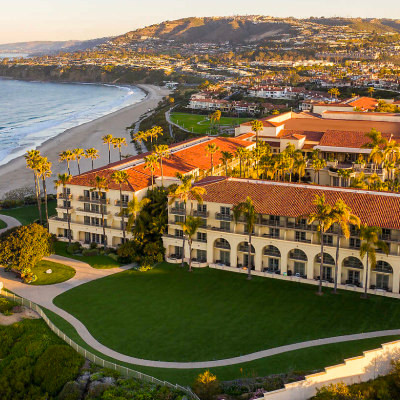 Venue: The Ritz-Carlton, Laguna Niguel
Perched atop a seaside bluff, surrounded by panoramic views of the Pacific and the sandy shores of Salt Creek Beach below, The Ritz-Carlton, Laguna Niguel is a coastal haven of new experiences. Located halfway between LA and San Diego, along the coast of Dana Point, the resort awakens the senses with its vibrant beachfront locale and celebrated Five Diamond service. Sprawling shoreline vistas create awe-inspiring memories from the moment of arrival. Dine on Southern California coastal cuisine, explore your surfside surroundings on an eco-adventure, or soothe with a spa escape. The California coast is calling.
Agenda
Sunday, October 15—Arrival, evening welcome reception and dinner
Monday, October 16—Keynotes and industry breakouts, and dinner
Tuesday, October 17—Keynotes and technology demos, lunch and departure
Cognizant Discovery is an invitation-only event. If you have questions related to your attendance please contact our events team at GlobalEvents@cognizant.com.