Transportation & Logistics: Moving down the digital road
We share a roadmap for an industry that must adopt a digital-first mindset.
COVID-19 lockdowns supercharged a trend that was already underway: Manufacturers, retailers and consumers alike have come to expect rapid, reliable, transparent transport of goods. This places both power and responsibility in the hands of transportation and logistics (T&L) companies. The industry, like many others, is in the midst of a dramatic overhaul to digital-first.
Because T&L companies range from multibillion-dollar global giants, which have already begun modernizing their systems and data, to relatively small regional players very much in need of a digital kick-start, there is no one-size-fits-all solution. On the other hand, there is no going back, no business as usual, for T&L companies. There are, rather, new opportunities, new challenges, and new paths to success.
We offer here a snapshot of a T&L industry in flux — highlighting top challenges, the pandemic's influence, and possible paths forward for businesses regardless of where they stand on the digital maturity scale.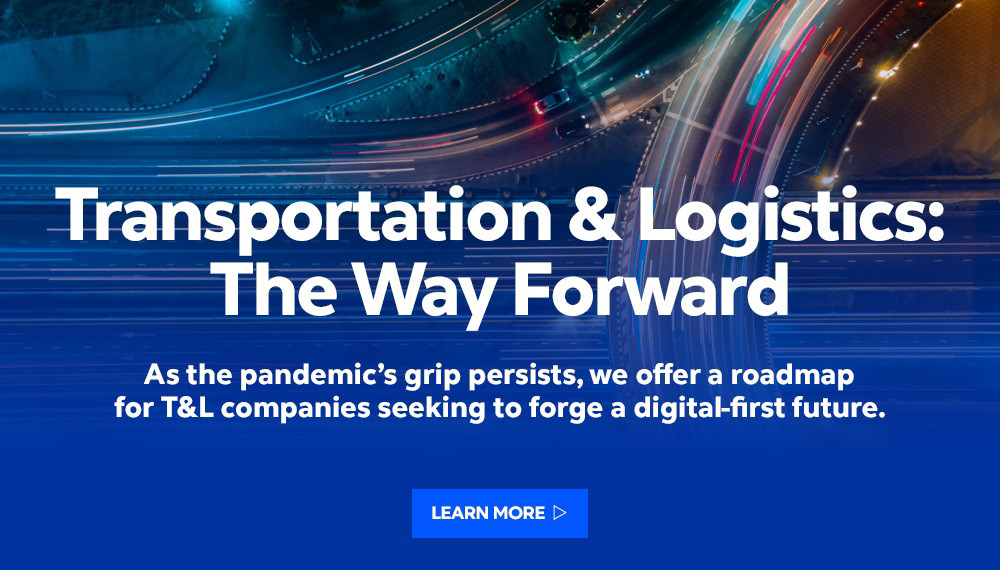 Subscribe for more and stay relevant
The Modern Business newsletter delivers monthly insights to help your business adapt, evolve, and respond—as if on intuition