Sustainability in business: beyond 'green,' to deeply green
From our recent research, we've come up with five recommendations for how to join the new breed of sustainability leaders that are meeting the needs of a changing world.
With the urgent need to combat climate change and resource depletion, a new breed of business is emerging—one that sees sustainability as not just a way of doing business but a way of being a business.
Deeply green, these businesses will embed sustainability thinking into the very core of all they do, inside and outside the organization, all the way through their value chains and product and service lifecycles.
These businesses will set the mark for transparency, authenticity and resilience in the face of the planet's—and humanity's—increasingly impending needs. And they will put aside old competitive tropes to form atypical partnerships, creatively deploy emerging and maturing technologies, and boldly seek competitive differentiation from their sustainability leadership
Sustainability in business: our latest research
For the past two years, we have tracked how the concept of sustainability in business has expanded and intensified. In 2021, our research showed 70% of senior executives said sustainability initiatives would drive higher sales. In 2022, we learned that 90% believed sustainability was a critical part of being a modern business.
In our current research on sustainability in business, we see sustainability spending exploding and a sharp increase in the expectations of financial rewards. We also learned what needs to happen—at a strategy, technology and leadership level—to ensure businesses are ready to expand their sustainability focus into their entire ecosystem. And we've devised five recommendations for how leading enterprises can outperform their markets with enduring and differentiating growth by embedding sustainability at their core.
We worked with Oxford Economics to survey 3,000 executives—across every market and sector—to learn more on their sustainability plans, challenges and vision. Read our ebook to find out how you can set your path to being a sustainability leader—a deeply green business—to meet the needs of our changing world.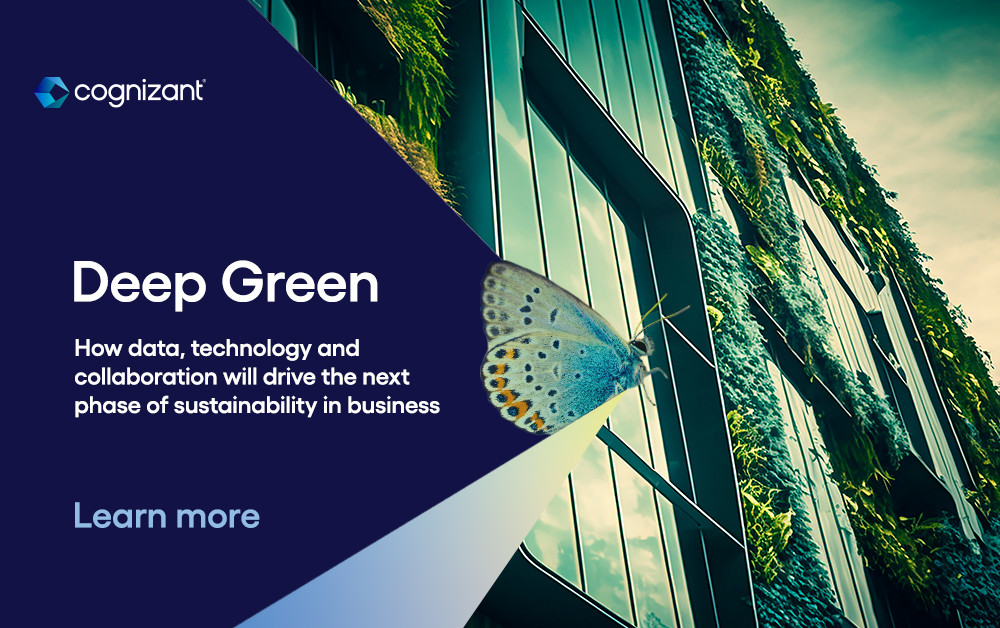 Subscribe for more and stay relevant
The Modern Business newsletter delivers monthly insights to help your business adapt, evolve, and respond—as if on intuition