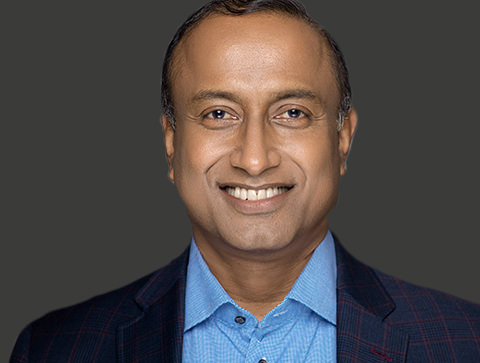 Rajesh Nambiar
Executive Vice President, Chairman and Managing Director, Cognizant India
As Executive Vice President, Chairman and Managing Director of Cognizant India, Rajesh leads our India associates and enhances relationships with the government and key policy-making bodies.
Prior to joining Cognizant in November 2020, Rajesh served as Chairman and President of Ciena India, a leading network solutions partner. He joined Ciena from IBM, where he led an $8 billion Application Services practice. He also served as IBM's Global Delivery Leader and led a team of 90,000 through the company's next generation of globally integrated delivery capability. Before IBM, Rajesh led the eastern region in the US and spent over 18 years at Tata Consultancy Services. 
Rajesh serves on the Executive Council of NASSCOM, the premier trade association of Indian IT and BPO companies. He chairs the Cognizant Foundations in the US and India. He is a member of the global board of the U.S.-India Business Council (USIBC).
Rajesh holds a master's degree in Statistics from the Indian Statistical Institute in Kolkata and is a graduate of Harvard Business School's Advanced Management Program.