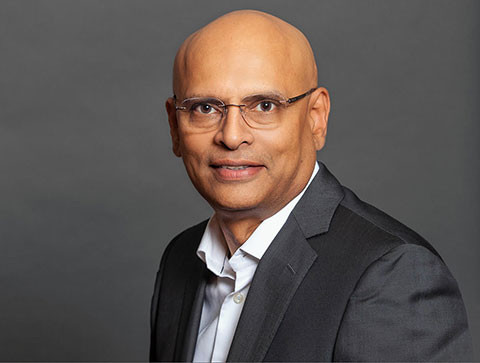 Prasad Sankaran
Executive Vice President, Software and Platform Engineering
Prasad Sankaran is the Executive Vice President, Software and Platform Engineering at Cognizant. In this role, Prasad leads strategy, offerings, solutions, partnerships, capabilities and delivery for Digital Engineering, Digital Experience, Application Development and Management, and Quality Engineering and Assurance. He joined Cognizant in November 2022.
Prasad has deep experience in leading and delivering large, complex IT projects across digital, cloud, infrastructure and applications, resulting in balanced technical and business skills. He spent over two decades with Accenture where he rose to the level of Senior Managing Director, holding several senior leadership positions including Global Lead for Intelligent Cloud and Infrastructure, Technology Lead of  North America and Global Financial Services Lead for Technology.
Prasad was also part of the core Accenture team that pioneered the establishment of offshore IT in 2001, which became the foundation of the global delivery model that extended to their network of global Delivery Centers.
Since leaving Accenture in February, Prasad held the position of Senior Vice President at Bain and Company, a leader in the Enterprise Technology and Private Equity practices.
Prasad has an M.S. in Management Information Systems and an M.B.A in Finance  from Texas A&M University, and a B.Tech in Chemical Engineering from Osmania University.