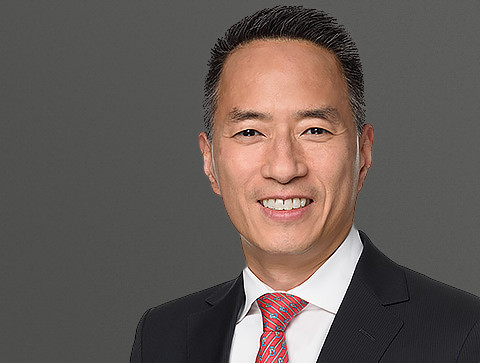 John Kim
Executive Vice President, General Counsel and Chief Corporate Affairs Officer
John Kim is Cognizant's Executive Vice President, General Counsel and Chief Corporate Affairs Officer. In this role, he leads the Legal, Company Secretary, Compliance, Corporate Security, Regulatory, ESG, Global Real Estate, Procurement and Contract Lifecycle Risk Management functions.
Previously, he served as Senior Vice President and Deputy General Counsel, Global Commercial Contracts, and was the global legal executive responsible for Cognizant's commercial engagements. In this role, he oversaw client negotiations and designed global commercial legal strategies to address client and company objectives in ever-evolving marketplaces.
Prior to joining Cognizant in 2019, John served as Global Head of Big Deals at Capgemini, where he led a legal team responsible for the company's most strategic and critical transactions. Before Capgemini, he served as U.S. Counsel for WNS Global Services and as General Counsel for Travelport, a leading travel technology company, as well as a number of technology service companies.
John holds a bachelor's degree in English Literature from Columbia University. He obtained his law degree from Cornell Law School, where he was a member of the Cornell Law Review.