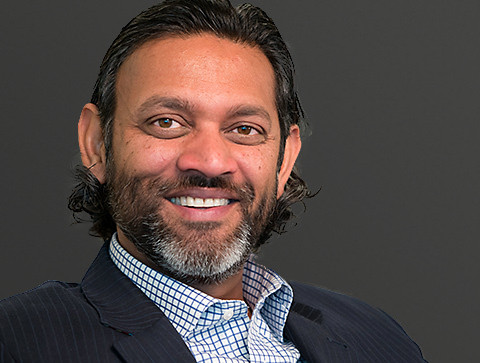 Gaurav Chand
Chief Marketing Officer
Gaurav Chand is Cognizant's Chief Marketing Officer. In this role, Gaurav oversees all aspects of Cognizant's global marketing, including brand, creative, digital, events, communications, field and corporate marketing.  Gaurav's primary mission is to facilitate growth by developing and executing a comprehensive marketing plan that promotes Cognizant's digital leadership, increases brand recognition and extends its competitive advantage in all market segments.
Before joining Cognizant in 2019, Gaurav served as the Chief Marketing Officer for cloud and network services provider CenturyLink. Prior to that, he was the Global Senior Vice President, Marketing of the Infrastructure Solutions group for Dell EMC, where he led the marketing strategy for a multibillion-dollar enterprise solutions portfolio. Gaurav has held a variety of senior marketing roles since 1996 and has extensive experience creating marketing strategies that result in revenue growth.
Gaurav serves on the board of directors of the Cognizant U.S. Foundation, a 501(c) (3) private foundation supporting STEM education and skills training across the United States. Gaurav holds a bachelor's degree in Computer Science from Fergusson College in Pune, India, and an MBA from Southern Methodist University.