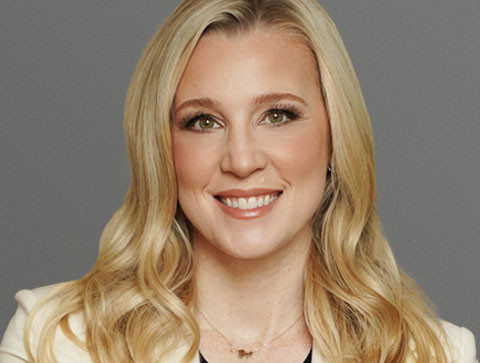 Rebecca Schmitt (Becky)
Chief People Officer
Rebecca (Becky) Schmitt is Cognizant's Chief People Officer. She leads all aspects of people management and company culture, including attracting world-class, diverse talent and developing a future-ready workforce.
Becky has over 20 years of HR leadership experience. Prior to joining Cognizant in February 2020, she served as Senior Vice President and Chief People Officer at Sam's Club, a division of Walmart, from October 2018 through January 2020. In that role, she championed the people experience and career development of 100,000 associates across nearly 600 locations. Prior to that role, she served as Chief People Officer for Walmart's U.S. eCommerce and Corporate Functions from 2016 to 2018, a role in which she supported an employee base of 40,000+ employees in 13 markets.
Before joining Walmart, Becky spent more than 20 years with Accenture, holding key HR leadership roles, including as HR Managing Director, North America from 2014 to 2016, where she was responsible for all stages of the employee lifecycle for 47,000+ employees in more than 58 locations; HR Managing Director, Global Delivery Network from 2013 to 2014, in which she oversaw people processes for 108,000 employees at delivery centers across 25+ countries; and HR Managing Director, India Delivery Centers (Bangalore) from 2010 to 2013, in which she designed HR strategy and led an operating model that supported growth from 45,000 to 70,000+ employees. Prior to these roles, she also managed HR functions for Accenture's Technical Architecture & SAP and Asia Pacific Telecommunications and High Tech Group.
Becky received a bachelor's degree from the University of Michigan, Ann Arbor.