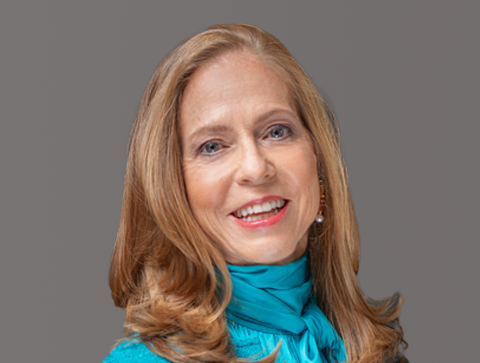 Director
Age
Birthplace
Committees
Since 2023
United States
Finance and Strategy (member)
Governance and Sustainability (member)
Nella Domenici
Former Chief Financial Officer of Bridgewater Associates
Nella Domenici brings strong expertise in financial markets, corporate strategy and M&A to Cognizant's Board of Directors from her experience as a financial and operations executive driving strategy for high quality technology and investment firms.
Key skills and qualifications:
Finance, accounting and risk management
Public company governance
Regulated industries
Talent management
Relevant experience:
Nella joined Cognizant's Board in February 2023. She most recently served as the Chief Financial Officer and a member of the Management Committee of Dataminr, a leading artificial intelligence company that detects emerging risks from publicly available information, from September 2020 to September 2021. Prior to joining Dataminr, Nella was Chief Financial Officer and a member of the Operating Committee at Bridgewater Associates, a global leader in institutional portfolio management and the world's largest hedge fund, from 2015 to May 2018, after serving as a Strategic Advisor to its Management Committee from 2012 to 2015.
Prior to 2012, Nella held senior strategic and financial positions at other prominent companies, including Citadel Investment Group, Credit Suisse and the Monitor Consulting Group. She currently serves on the board of directors of AllianceBernstein Holding LP and, from May 2020 to October 2022, she served on the board of Change Healthcare Inc.
Nella received her bachelor's degree in English literature from Georgetown University, her juris doctorate from Georgetown University Law Center and her Master of Business Administration from Harvard Business School, where she graduated with high distinction as a Baker Scholar.