Sustainability and Resilience
Sustainability as a business strategy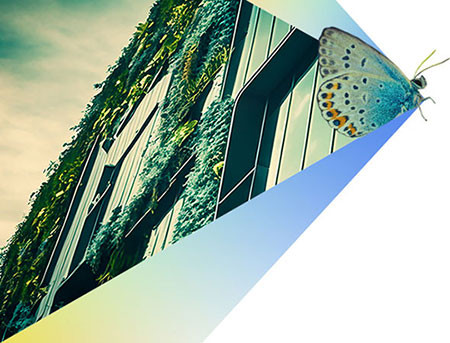 RESEARCH REPORT
The future of sustainability in business: data, technology and collaboration
As the world grapples with the urgent need to combat climate change and resource depletion, a new breed of business is emerging.
These organizations will be sustainable to the core—not just green but deeply green, with sustainability encoded in their DNA. 
To learn more about the future of sustainability in business, we worked with Oxford Economics to survey 3,000 executives across every market and sector on their sustainability plans, challenges and vision.
carousel starts
Beyond 'green,'
to deeply green
Out perform your competitors. Embed deep green thinking into your company's DNA with advanced tech and game-changing collaboration.
carousel ends

Paving the way forward—tech for sustainability
The pressure to change is coming from all sides
80%
Regulators
80% of the global economy is now subject to a net zero emissions target.

78%
Investors
78% of investors believe sustainable investing is a risk-mitigation strategy.
81%
Customers
81% of customers strongly believe that companies should help improve the environment.
$1.3T
Planet earth
1.3 trillion USD is the cost of climate-related weather events affecting businesses.
The sustainability imperative will drive growth across all industries
Smart and sustainable win the race
With a firm commitment to sustainability, Aston Martin F1 sets its sights on becoming a top competitor in the field while prioritizing the goal of achieving net zero greenhouse gas emissions by 2050. As we enter a new year of partnership, Cognizant will contribute to performance enhancements through data-driven insights—working towards building the first fully sustainable smart factory and bringing the team closer to podium success. Learn more about this collaborative and innovative alliance dedicated to achieving our shared sustainability objectives.
Connect with our Sustainability practice
Serving customers by looking forward as well as back is a big promise, but the power of today's new digital capabilities is vast and growing.
Let's talk about how digital can work for your business.

Subscribe for more and stay relevant
The Modern Business newsletter delivers monthly insights to help your business adapt, evolve, and respond—as if on intuition